New Clean Air Zones – Where are they and what do they mean for you?
June 27, 2022
Drivers witness 14 illegal incidents per week. Do you notice them?
October 3, 2022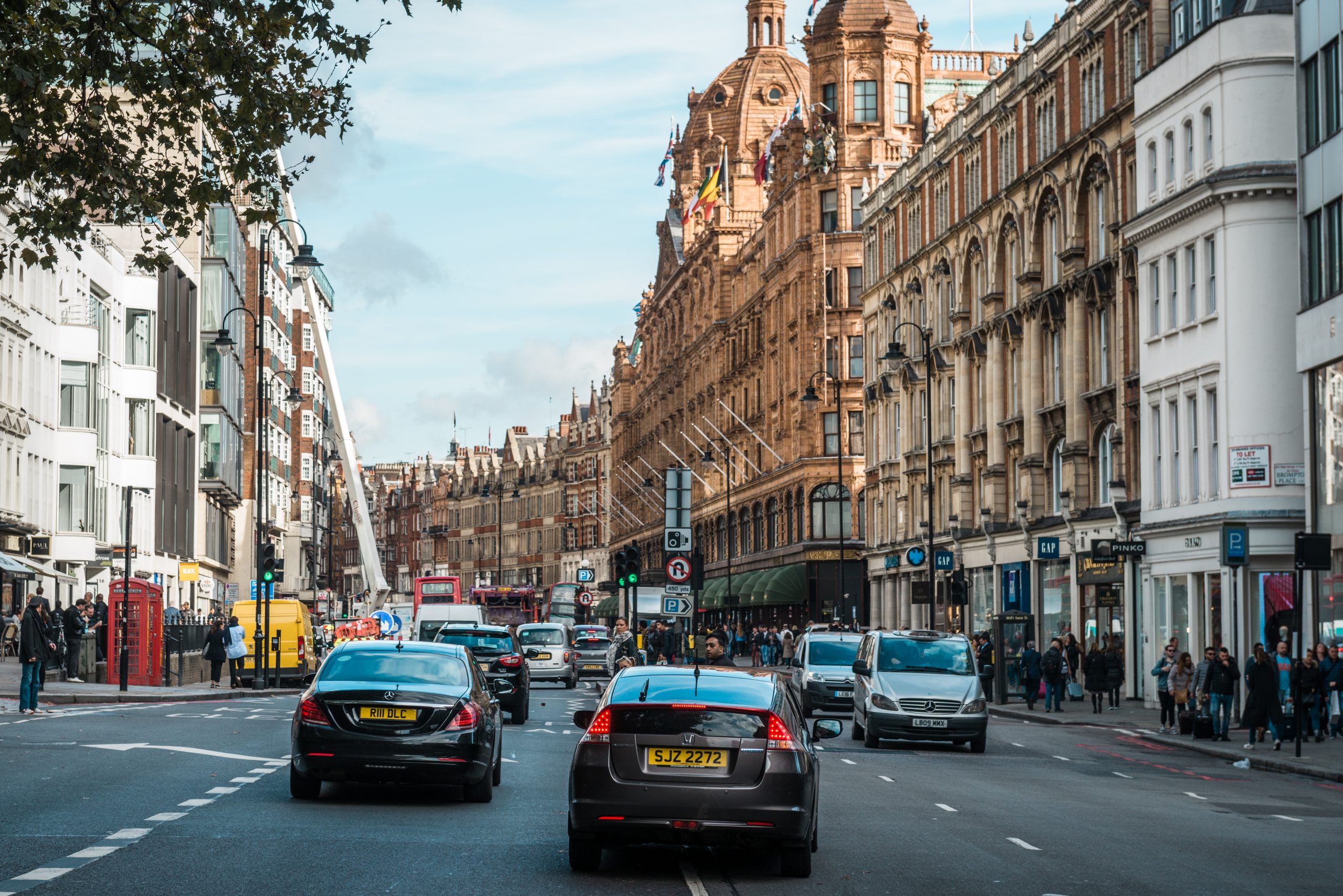 Transport for London
New Data Shows Road Safety Improvements
Written by: Joseph Tanner, Marketing Executive
"We want to ensure a green and sustainable future for London, and to do this we must continue to make walking and cycling round our city safe and accessible to all Londoners."
New Data from Transport for London (TFL)
HGV's account for just 3% of the overall miles driven in London during 2018-2020. Despite this, HGVs were involved in 41% of fatal collisions involving pedestrians and cyclists. As a consequence, Transport for London introduced the Direct Vision Standard to improve HGV's driver visibility, keeping roads safer.
In London in 2017, there were 170,992 casualties of all severities reported in GOV.UK's report on Road Casualties Great Britain, Annual Report. In comparison, new data from Transport for London (TFL) shows that since 2017 there has been a 64% decrease since the Direct Vision Standard (DVS) was introduced a year ago. Additionally, in 2021, serious injuries involving a HGV has dropped from 48 to 17.
Fatalities reach a record low number in London last year, while the national average increased by 7%. However, the number of serious injuries in London increased by 18% in 2021 compared to 2020. This is largely attributable to the easing of lockdown resulting to busier London streets.
Transport for London's Direct Vision Standard Requirements
TFL's new DVS scheme requires vehicles over 12 tonnes (Heavy Goods Vehicles) to apply for a free safety permit. The permit assigns a vehicle star rating based on how much the driver can see directly though their cab window. To be compliant on London's roads, cab drivers must obtain a star rating of at least one star. Pay as you Track have been working with fleets that do not meet visibility requirements. We provide our DVS compliant systems and integrated software into the required vehicles using our trusted installers. Find out more about how our team can get your fleet that all important DVS star rating.
Christina Calderato, TfL's Director of Transport Strategy States:
"In its first year of enforcement, our world-first Direct Vision Standard has helped to dramatically improve the safety of lorries and save lives.
"We are delighted that nearly 200,000 permits have been issued and want to thank all of the freight operators who have led the way in ensuring they only operate the safest lorries in London and across the UK.
"We also urge any freight operators who haven't yet applied for a safety permit to do so and continue making our streets safer for the increasing number of Londoners who walk and cycle in our city."
What's Next for Drivers in London?
Although steps are being made in the right direction, the Mayor of London states that more needs to be done to achieve TFL's 'Vision Zero' goal. The aim of TFL's 'Vision Zero' goal is to eliminate deaths and serious injuries from London's roads by 2041. To reach their goal, TFL is to introduce a higher set of standards in 2024 for DVS. All HGVs below 3-stars will need to feature a progressive, safe system that will consider new and emerging technology or safety equipment that was not available during the design of the current safe system. In anticipation of the tightened standards from October 2024, operators are already purchasing DVS compliant vehicles at 3-stars or above.
Vulnerable road users such as walkers, cyclists and motorcyclists still make up 81% of all casualties. As a result, London Mayor Sadiq Khan said more needed to be done "to eradicate road deaths and serious injuries".
With speeding being the biggest cause of fatal collisions - attributing to over half of all accidents in London - a fleet tracking system has become an essential to vehicle related businesses. With a vehicle tracking system, fleet owners can be alerted of any driving behaviour issues before an accident arises.
Additionally, TFL are beginning to issue fines to drivers in cycling lanes. As of Monday 4th July 2022, new powers have been given to the authorities in London boroughs to fine drivers who cross the solid white lines which mark cycle tracks. The result of this is to keep the roads safer for more vulnerable road users. If a driver is spotted crossing over into the cycle lane, they will receive a penalty charge of £160, which is halved if paid within 14 days. First time warnings will be issued rather than a fine, with the warning lasting for 6 months.
Get Your Fleet DVS Compliant with a Vehicle Tracking System
Pay as you Track strongly supports Vision Zero week. Our DVS compliant vehicle tracking systems help keep your drivers and the roads a safer place and keep your vehicles compliant, avoiding any fines.
Our DVS compliant trackers and cameras are integrated to our in-house software. Our software is designed for fleet managers to use with ease. The software allows managers to track valuable data such as vehicle location, fuel expenses, speeding alerts, work hours and much more. Find out more about the features of our vehicle tracking systems here.
If your business is in need of obtaining it's Direct Vision Standard and HGV Safety Permit, our expert team can provide and install all the equipment needed to make sure your fleet is compliant.
Get in touch to find out more about how we can help your business.
In need of a fleet management system?
Don't worry, that's where we come in. We can help you and your business decide what solution is right for your fleet.